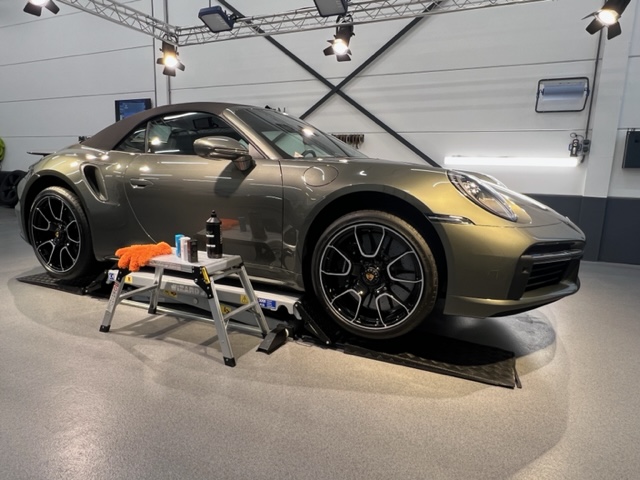 Porsche Turbo S Full Detailing en Coating
---
Deze Porsche Turbo S is ECHT een pronkstuk , wij hebben deze mogen detailen tot in de puntjes.
Na een 3PH voor reiniging en een one step polijst beurt de auto voorzien van een Angelwax Nebula graphene body coating, de ramen behandeld met Angelwax Exodus window coating en de wielen incl. de remmen een bescherming gegeven met Angelwax Legacy wheel and caliper coating.
Angelwax geeft een beschermings garantie van 5 jaar maar bij goed onderhoud kan deze zeker 7 tot 8 jaar werkzaam zijn.
Benieuwd wat er voor u mogelijk is?
Voor vragen of vrijblijvend advies kunt u altijd even langskomen in onze winkel. Wij zijn ook bereikbaar via telefoon, email en Whatsapp.