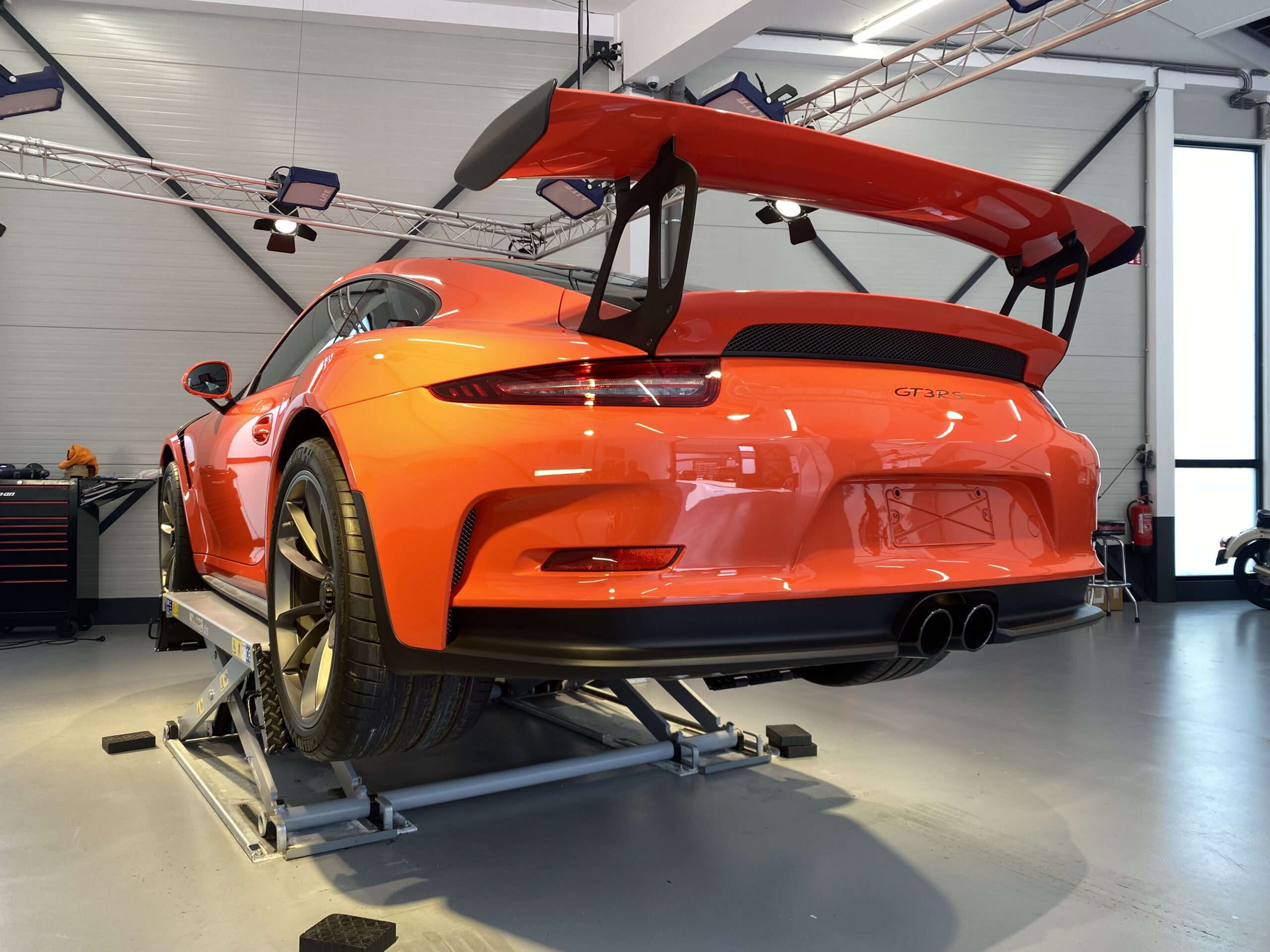 Porsche GT3RS, Orange is the new Black!
---
Welke kleur neem je nu je nieuwe auto? braaf zwart of zilver?
Maar als de nieuwe wagen een GT3RS is moet je voor wat bijzonders gaan.
In dit geval had de eigenaar gekozen voor een sprekend oranje, iets wat ons wel erg beviel.
We mochten deze wagen voorzien van een keramische coating van Tonyin.
Natuurlijk eerst de lak goed voorbereid door hem in 2 stappen te polijsten en alle hoekjes en gaatjes schoon te maken en ontvetten.
Wij denken dat het resultaat weer voor zichzelf spreekt.
Benieuwd wat er voor u mogelijk is?
Voor vragen of vrijblijvend advies kunt u altijd even langskomen in onze winkel. Wij zijn ook bereikbaar via telefoon, email en Whatsapp.